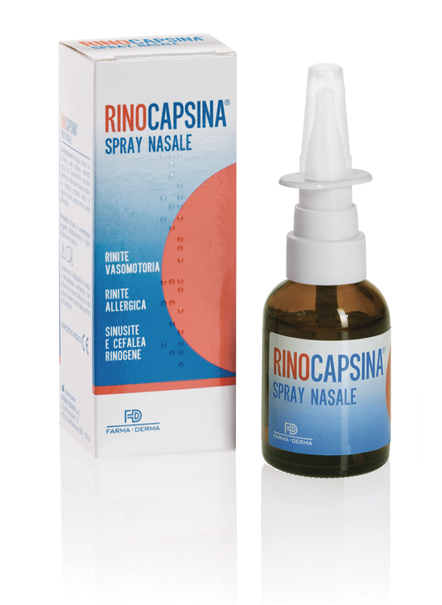 NASAL SPRAY
Indications
It is indicated as an adjuvant treatment in the following cases:
Vasomotor rhinitis (Syndrome of non-specific nasal hyper-reactivity): N.A.R.E.S. (Non-allergic vasomotor rhinitis), senile rhinitis, hormonal rhinitis, iatrogenic rhinitis.
Allergic rhinitis (seasonal or perennial).
Rhinogenic headache.
Rhinogenic sinusitis.
Outcomes of nasal polyps after surgical removal.
Postnasal drip caused by different etiology.
Rhinorrhea caused by CPAP machines (for the treatment of obstructive apnea during the sleep).
Instructions for use
One or two sprays into each nostril up to 3-4 times a day. Breathe deeply and hold the breath before the nebulization. The number of sprays and duration of use depend on the evolution of the symptoms. Once the symptoms are under control, it is recommended to reduce the dose. In case of reappearance of the symptoms, the treatment can be repeated according to the same dosage. If symptoms persist, consult the doctor. It can be used at any time of the day.
Composition:
water, hyaluronic acid sodium salt, Chamomilla recutita dry extract, glycerin, sodium benzoate, potassium sorbate, dry extract of capsicum fruit, citric acid, sodium hydroxide.
Package:
glass bottle of 30 ml with nozzle.