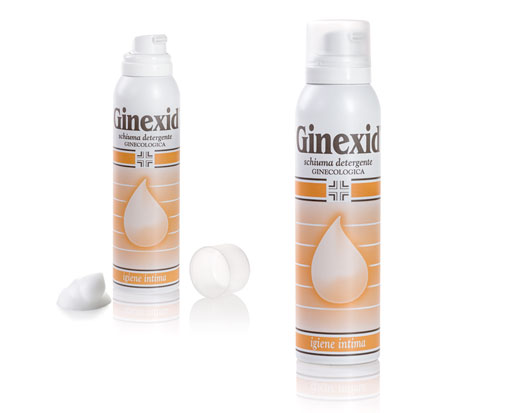 GYNAECOLOGICAL CLEANSING FOAM
Indications
Cleansing foam with 4.5 pH, indicated for the daily intimate hygiene also in the presence of pathologies (bacterial and fungal vulvitises) and/or in association with specific treatments.

Instructions for use
Shake well the bottle before use and hold it upright while spraying. Cleanse the external genital mucosae and rinse with water.

Ingredients: aqua, disodium laureth sulfosuccinate, butane, ammonium lauryl sulfate, Chamomilla recutita flower water, Hamamelis virginiana leaf water, isobutane, propane, sodium chloride, cocamidopropyl betaine, lactic acid, undecylenamidopropyl betaine, PEG-12 dimethicone, parfum, menthol, polyquaternium-44, chlorhexidine digluconate, Melaleuca alternifolia leaf oil, limonene.

Package: spray bottle of 150 ml.
---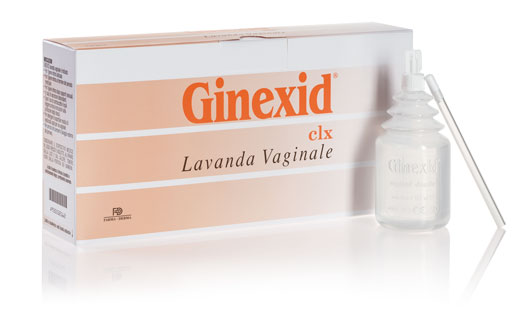 VAGINAL DOUCHE
Indications
For the usual intimate hygiene.
For the intimate hygiene at the end of the menstrual period.
For the intimate hygiene after sexual intercourses.
In case of abundant secretions.
After the use of local contraceptives (read their instructions on their package first).
To cleanse and remove the residues of vaginally administered drugs.
In the puerperium period (external lavage of perineum).
Instructions for use
Use 1-2 single-dose bottles per week or according to medical prescription.
Composition:
water, rose distilled water, camomile distilled water, hamamelis distilled water, chlorhexidine digluconate, lavender essence, lactic acid, cocamidopropyl betaine, butil (26) OE (26) OP, hydrogenated castor oil (40) OE.
Package:
5 single-use bottles of 100 ml each with 5 single-use cannulas.

---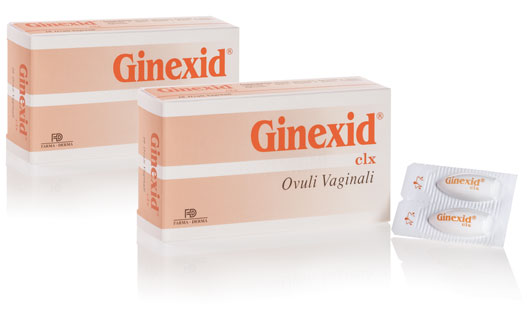 VAGINAL OVULES
Indications
It is indicated in the feminine intimate hygiene for its soothing, protective and rebalancing action. The association of substances of natural origin helps to prevent and/or to reduce the vaginal phlogistic states.
Instructions for use
Use one ovule in the evening or according to medical prescription. The duration of use depends on the evolution of symptoms; if necessary it may be used for long periods.
Composition:
semi-synthetic glycerides, hamamelis oil extract, chamomile oil extract, vitamin E acetate, chlorhexidine digluconate.
Package:
10 vaginal ovules of 2 g.