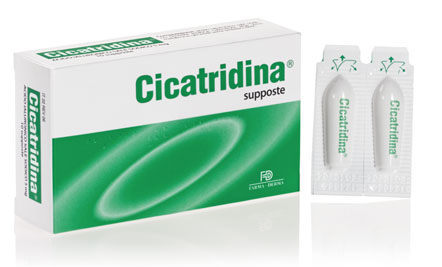 SUPPOSITORIES
Indications
Adjuvant treatment of reparative processes of the anorectal canal following proctological surgery; internal and external haemorrhoids; proctitis; cryptitis; anal rhagades; fissures; perianal fistulae.
Instructions for use
Use one suppository per day, preferably in the evening before bedtime, or according to medical prescription. The duration of use depends on the evolution of symptoms; if necessary, it can be used for long periods.
Composition:
hyaluronic acid sodium salt, Centella asiatica, Calendula, Aloe vera, Melaleuca, semi-synthetic glycerides, BHT.
Package:
10 suppositories of 2 g.